Do you LACK MOTIVATION in training?
Does NEGATIVE SELF-TALK slow you down?
Do you STRUGGLE to PUSH YOURSELF in TRAINING or RACING when things start to get tough?
The Performance Mindset for Athletes Course was made for RUNNERS, CYCLISTS, and TRIATHLETES
of all abilities. 
If you want to unlock your true athletic ability and
OPTIMISE YOUR PHYSICAL PERFORMANCE,
this course is for YOU!
TESTIMONIAL
I thought that the course was excellent. There are a few things in particular that I was impressed with:
Luke's enthusiasm for the topic was really inspiring. 
Luke has achieved some incredible things. This quite easily could have meant it being difficult to relate to him but he was so down to earth that it wasn't a problem at all.
The homework tasks were a great way to enforce what we'd learned.
Luke promptly provided really considered and helpful feedback on the homework.
In my opinion, the 'mindset' topic can sometimes be presented in a 'wishy-washy' way. This was not the case at all - Luke gave lots of tangible examples that made the lessons easy to apply.
- Claire
Enroll now and you'll instantly receive:
Over 60 high-quality video lessons, broken up into 6 user friendly & thought provoking modules.
Downloadable audio and video files to learn on the go.
Downloadable workbooks & module summaries with over 35 exercises to help you put what you learnt into action.
Unlimited access to the course. View it wherever and whenever you like.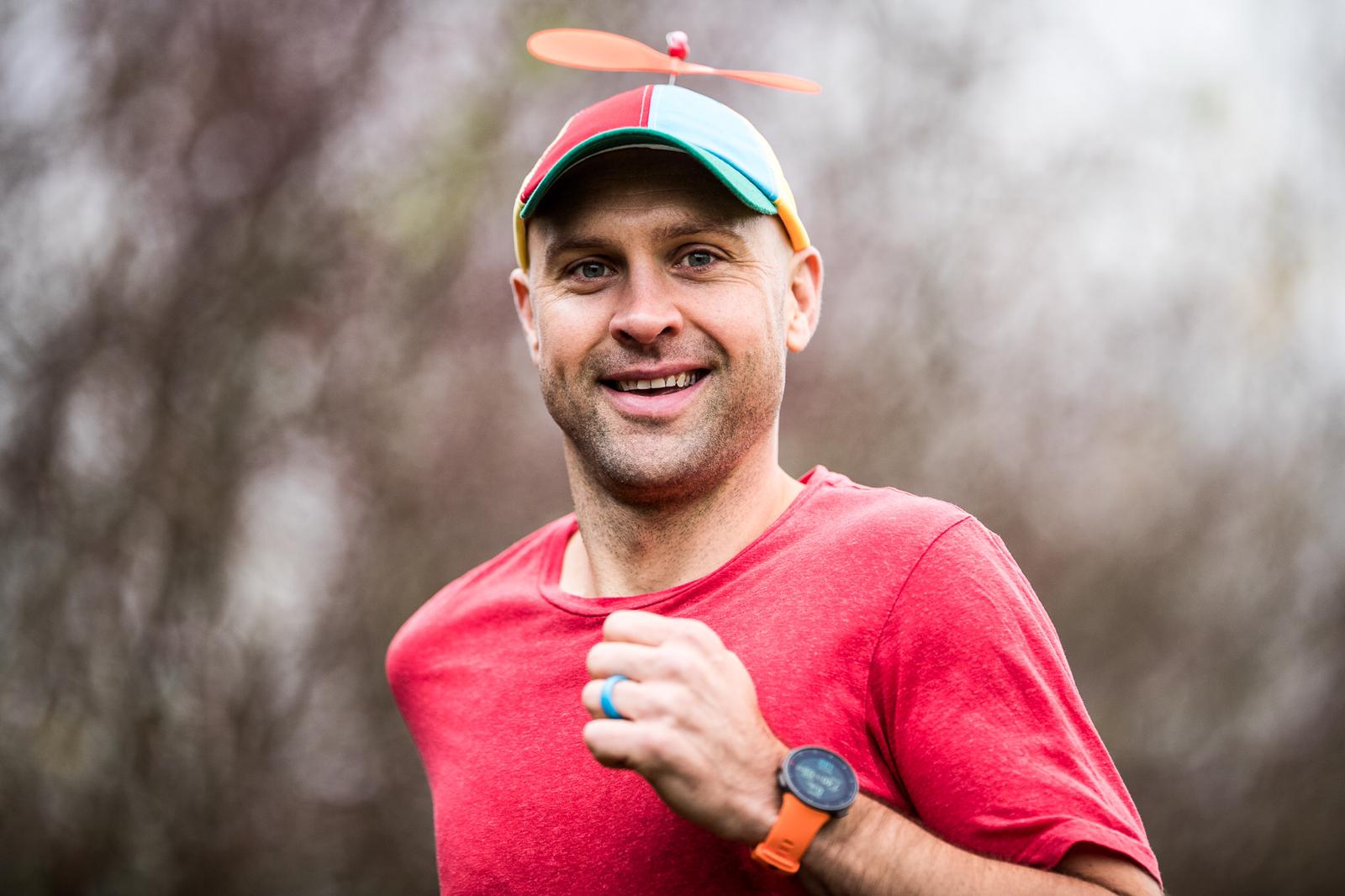 I started coaching individuals in 2001, helping them to achieve their physical goals. I have a Bachelors degree in Sport and Exercise Science, taking an interest in sport psychology and physiology.
I've been a professional athlete (soccer), ran the Marathon Des Sables (as my first ever race), ran down Mt Everest, completed double Ironman distance triathlons, alongside my own creation, the 2000km in 12 day Ultimate Triathlon - just to name a few adventures!
I look forward to sharing with you the same principles, exercises, and thoughts processes I've used & shared with the countless coaching clients I've worked with over the years.
Luke Tyburski
SUMMARISED COURSE OUTLINE
Module 1: MENTAL PREPARATION
Understanding your own psychology that drives you
Identifying your true potential
Mentally preparing for setbacks
Exercises 
Creating your WHY tree
Reframe your success
Adversity is your friend 
Module 2: MENTALLY TAKING ACTION 
How to choose your attitude
Tactics for increasing self confidence
Creating a training plan that turns into a habit
Exercises
The attitude equation
Confidence checklist
Building a habit model
Module 3: TRAINING YOUR MIND
Preparing your mind for adversity
Distracting your mind to stay on track
Keeping your mind focussed on your goal
Exercises
Visualisation using all 5 senses
Win the Lottery to overcome obstacles
Inside/Outside Outside/Inside focus
Module 4: STAYING FOCUSSED 
Staying focussed on race day
Viewing your race as a celebration
Mental strength for race day
Exercises
The highway checklist
Victory lap
The power of 5
Module 5: ANAYSLIS FOR IMPROVEMENT 
Learning from your performance 
Identifying where you were successful (or not)
Celebrating your achievements, regardless of the outcome
Exercises:
The power of reflection
The positive failure equation
Analysis from 10,000ft
Module 6: PROGRESS POST EVENT 
Dealing with post race blues
Overcoming injuries
The keys to success
Exercises
Sunday night isn't magical
Understand, Plan, and Move when injured.
The 4 elements to being the best you can be
TESTIMONIAL
The course was awesome! 
It's brilliantly put together, really maps out everything you need to work through in the lead up to race day, and all the way through to beating the 'Post Race Blues.' (Which is real a thing!)
This course is a game changer for your mindset and performance.
I've now done the London Marathon and 3 ultra-marathons, and re-watching sections of the course before each race day got me through these challenging runs.
The Performance Mindset Course is definitely something you need to invest in, I did, and now I'm an ultra athlete!
- Robbi
What is the Performance Mindset for Athletes course?
Want to get
FASTER
in races?
Looking to challenge
yourself
with a
NEW DISTANCE
of event?


Training your mind to optimise your
PHYSICAL PERFORMANCE is a way to do this.


THIS COURSE will teach you how! 
The Performance Mindset for Athletes course has been developed to help athletes overcome mental obstacles & adapt to setbacks they face in order to see what they are truly capable of. 
Whether you're looking to increase your parkrun personal best, take on a new distance of triathlon, or move from half marathon to marathons or even ultra-marathons; The Performance Mindset for Athletes course can help you build mental toughness, increase focus, boost confidence, grow self-motivation, and develop a positive attitude towards setbacks and injuries. 
The Performance Mindset for Athletes course is a collection of the exercises, procedures and ways of thinking that has helped Luke Tyburski (your personal coach) and countless of his coaching clients to mentally stay on track when going after their physical goals. 
Luke has aspired to create a course for YOU to achieve YOUR personal best by sharing his knowledge of how training your mind can help increase your physical performance. 
TESTIMONIAL
Luke's help and advice has been inspirational for me.
It's hard to put into words the difference he has made.
He has been able to provide a host of practical tips on preparation for events, as well as things to do during an event. He has also provided fantastic support for the mental approach, which is at least half the challenge anyway – this for me has been the real key.
- Alasdair
THE PERFORMANCE MINDSET IN ACTION!
FREQUENTLY ASKED QUESTIONS
What do I get when I enroll in the Performance Mindset for Athletes course?
You get immediate access to all course lessons from the moment you join. And the course layout is incredibly easy to use. You'll be learning effortlessly just a few minutes from now.
How long is the course? Will I have time for this?
Overall, it is about 10 hours in length, but it has been cut up into short digestible lessons that are easily consumed. And you can easily refer back to any lesson or topic whenever needed.
When does enrollment start?
The Performance Mindset for Athletes course is a completely self-directed online course, so you can go at your own pace. You decide when you start and when you finish. If you want to dive into everything right now, you can. If you want to learn bit-by-bit, you can do that too. Either way, you'll never lose access to the course content.
What if I have questions or specific thoughts about a lesson within the course?
At the end of each video there is a comments box, where Luke will answer your questions. Also, at the end of each module there is a feedback form where you can leave detailed thoughts for Luke.
Do I need to buy anything special or additional to make this work?
Nope. Everything you need is in the course. You just need to spend the time to watch, listen, think, and apply the information to achieve a Performance Mindset.
I still have questions. How do I contact you?
No problem. Send me an email HERE